Helping build your legacy, one asset at a time
At Atlantic Family Wealth, we help you identify and coordinate your goals for your work-life, retirement, and legacy, and develop a strategy toward meeting them. We take a holistic view of your personal situation and investments, demystify your options and potential opportunities, and help you construct a customized financial plan.
Check the background of investment professionals associated with this site on FINRA's BrokerCheck
Health Care in Retirement
LPL Research considers some unique income ideas for diversifying investor portfolios & potentially reducing interest rate risk.
read more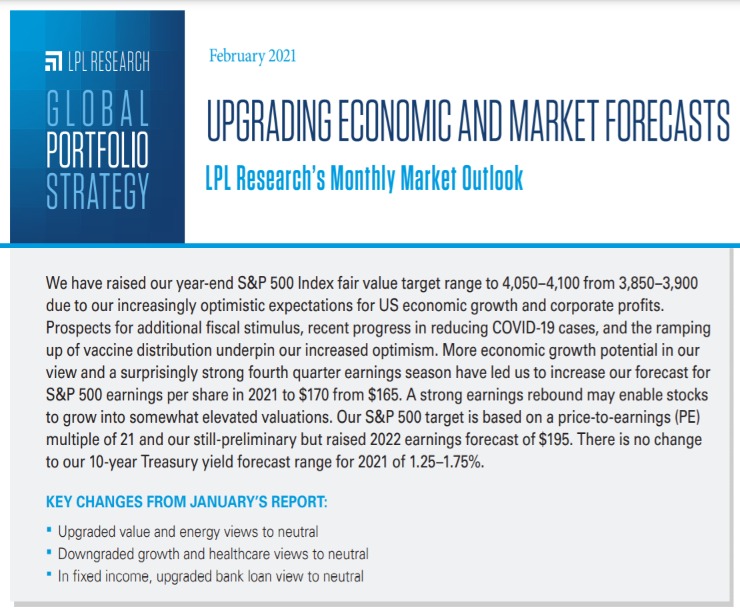 We have raised our year-end S&P 500 Index fair value target range to 4,050–4,100 from 3,850–3,900 due to our increasingly optimistic expectations for US economic growth and corporate profits. Prospects for additional fiscal stimulus, recent progress in reducing...
read more