Helping build your legacy, one asset at a time
At Atlantic Family Wealth, we help you identify and coordinate your goals for your work-life, retirement, and legacy, and develop a strategy toward meeting them. We take a holistic view of your personal situation and investments, demystify your options and potential opportunities, and help you construct a customized financial plan.
Check the background of investment professionals associated with this site on FINRA's BrokerCheck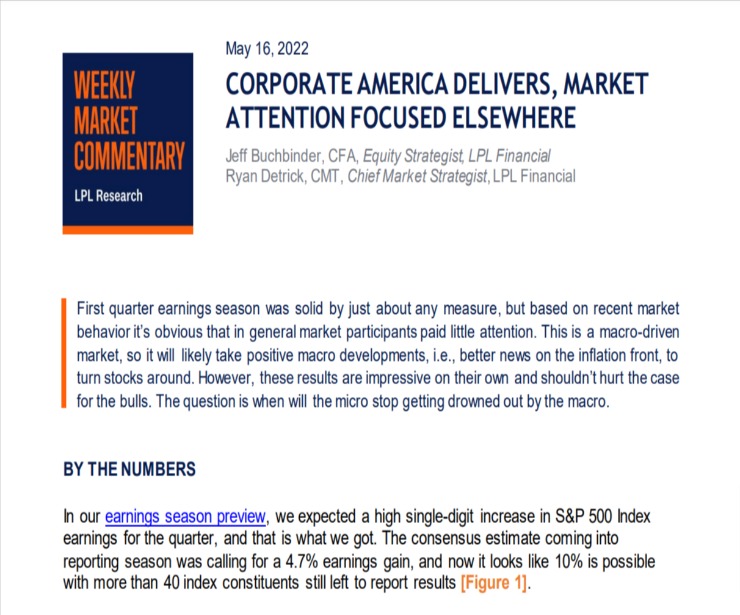 LPL Research discusses first quarter earnings season for 2022 and what could help turn the stock market around.
read more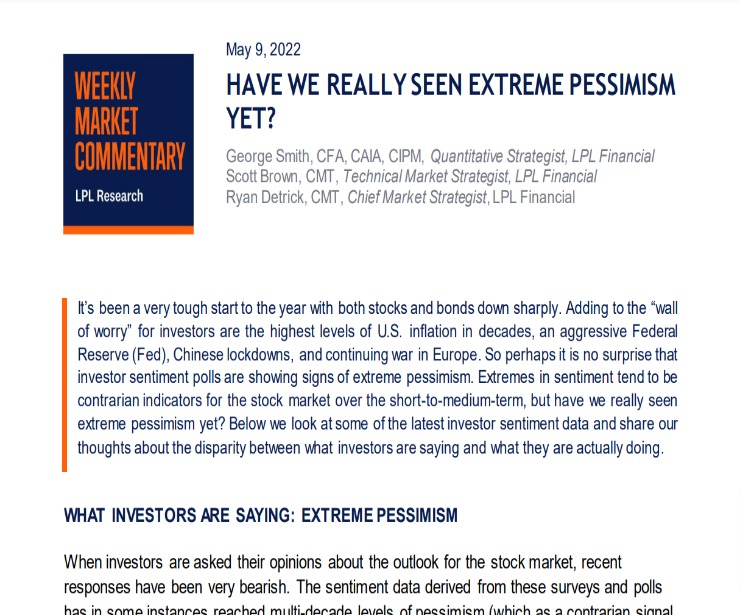 It's been a tough year for stocks and bonds, but have we really seen extreme pessimism yet? LPL Research shares their thoughts.
read more