Helping build your legacy, one asset at a time
At Atlantic Family Wealth, we help you identify and coordinate your goals for your work-life, retirement, and legacy, and develop a strategy toward meeting them. We take a holistic view of your personal situation and investments, demystify your options and potential opportunities, and help you construct a customized financial plan.
Check the background of investment professionals associated with this site on FINRA's BrokerCheck
Health Care in Retirement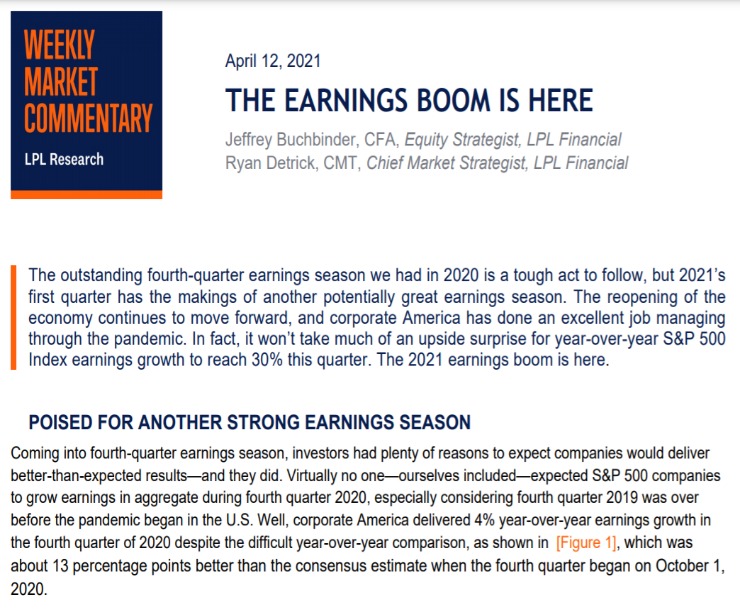 The outstanding fourth-quarter earnings season we had in 2020 is a tough act to follow, but 2021's first quarter has the makings of another potentially great earnings season.
read more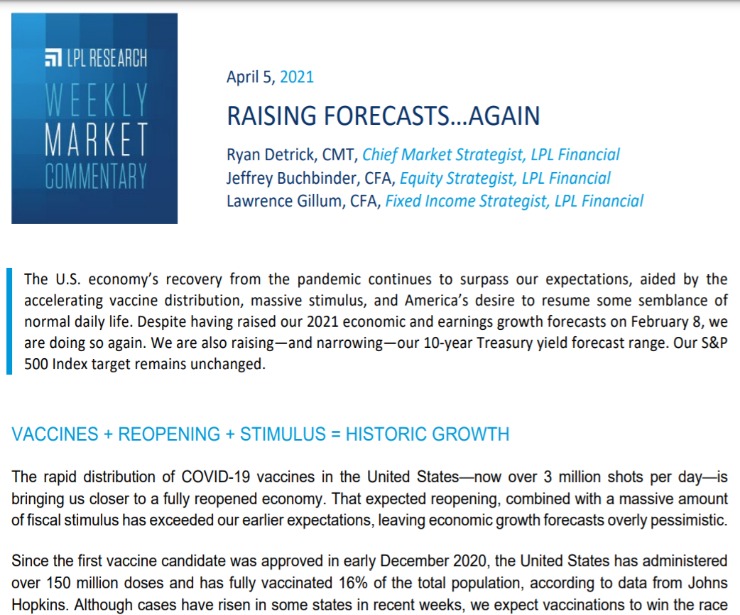 LPL Research revises previous forecasts to better reflect the growing optimism of an economy on the rebound.
read more