Helping build your legacy, one asset at a time
At Atlantic Family Wealth, we help you identify and coordinate your goals for your work-life, retirement, and legacy, and develop a strategy toward meeting them. We take a holistic view of your personal situation and investments, demystify your options and potential opportunities, and help you construct a customized financial plan.
Health Care in Retirement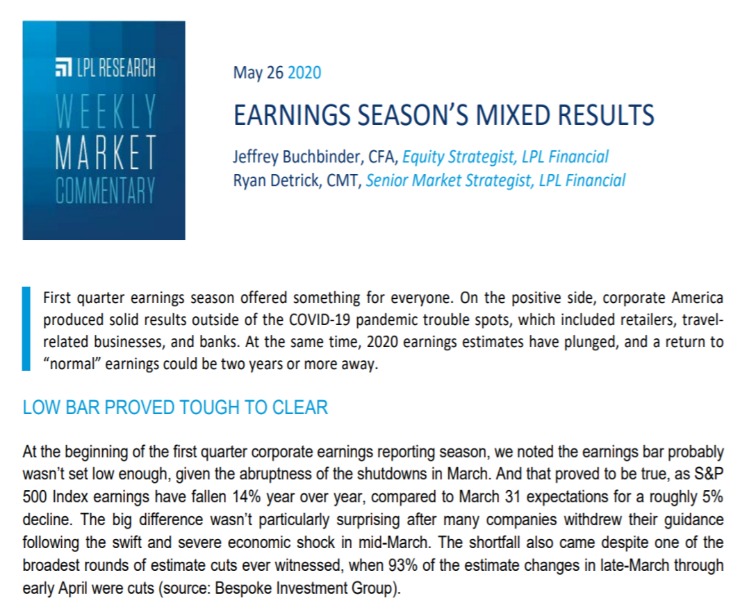 At the beginning of the first quarter corporate earnings reporting season, we noted the earnings bar probably wasn't set low enough, given the abruptness of the shutdowns in March.
read more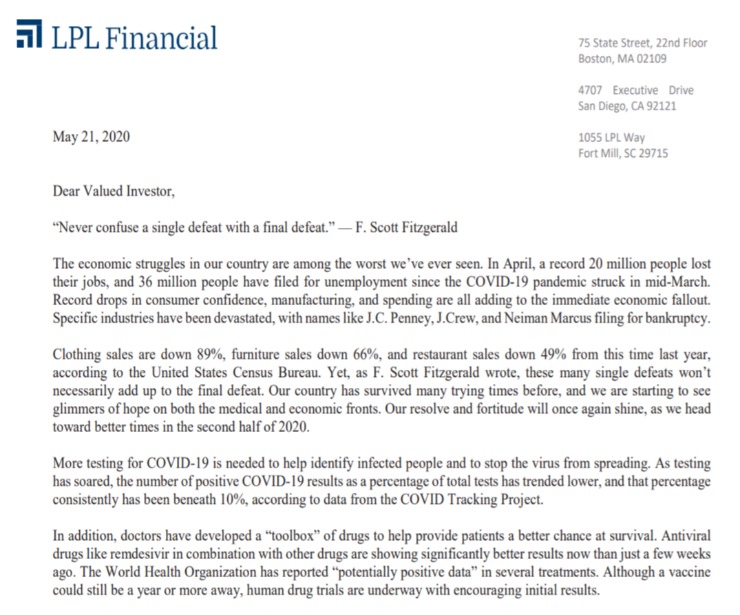 In spite of COVID-19 and weak economic data, the S & P 500 Index has rallied, and there are signs of improvement as the economy begins to reopen.
read more